Booter's Water Tribe OTP by ~Booter-Freak on deviantART



Wow, two evenings in a row that I post stuff in this journal!
It's true that there was a last minute change to my scene this afternoon, and I got launched on something new. I figured out most of the scene before leaving so I took a small break. Sweet!

First, a quick note to anyone in the LA area next week: Anime Expo will have an Avatar panel on Thursday, July 1st at 9pm. Yeah, I know, it's late. But hey! I'll be attending, along with Giancarlo Volpe (director of Avatar episodes, Clone Wars and many more) and Mike Chang (boards on Avatar, but also director on Teen Titans and Brave and The Bold). Kevin Coppa will also have a brand new Puppet Bender video! Should be fun. We'll try and bring a few surprises.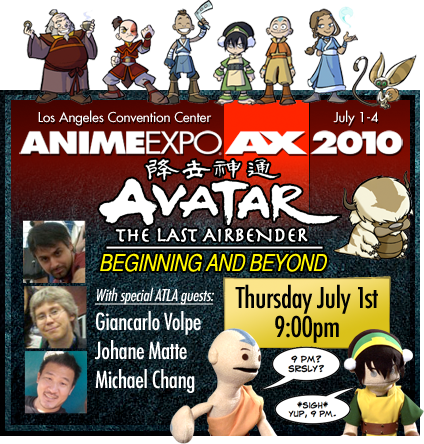 The new volume of Flight will be out soon. Previews have been posted of all the stories: this is going to be one fun, solid book to get!
http://www.flightcomics.com/flight7preview/index.html

...

All that Zhao last night made me nostalgic about Water Tribe. *sigh*
That and Booter's fab gift at the beginning of this post.

So my brain told me : "don't worry, Zhao's keeping busy."
Forgive me in advance for rambling on.
Kwon and his troops are hunting down a possibly still alive Azula. The few clues they get keeps bringing them to high mountains.
Zhao tags along. Kwon's slightly apprehensive. Does Zhao want to find Azula to:

A)Earn the good favors of the Northern Water Tribe by hunting down Azula?
Or
B)With not much left to lose and his chances of returning to the Tribe rather slim, Zhao wants to find Azula in a last bid to conquer and take control of the world by allying himself with her.

Depends how much he's changed...
That is, if they even ever find her. IF she's still alive. It may be a fruitless quest.




It's not all mountain trekking though.
Zhao has the nasty habits of picking up fights with the locals (and even Kwon's troops, if not Kwon himself). Eh, that's how he keeps from going nuts. Also good to vent anger and frustration.




Ha! My excuse to draw some more shirtless Zhao.
So he keeps busy. Doesn't need me as much, ha ha!