Talk about being MIA for a while!
For those of you who guessed "she must be busy", you win...er...something.
I want to apologise for anyone I haven't answered to, be it in comments or emails. I'm trying to catch up but I just feel exhausted these days.

Not that much happened when I think about it. I've been shuffled left and right on different projects, wherever help was needed. I wonder if I'll get credited for that. I guess it depends if my scenes actually survives until the end of the films.

Also being in a big drawing slump didn't help. Apart from day work, nothing else was being done. Creative juice and energy at an all time low. Thankfully, it's finally, slowly dissipating.
I have to thank the UrasawaXTezuka Pluto manga for that. After reading the first 5 volumes, I felt that storytelling need jolt awake.
Expect the finished Water Tribe notes in the near future. Just finishing it all up so I can finally move on.
Sorry Zhao, we'll have to say farewell very soon.
But first...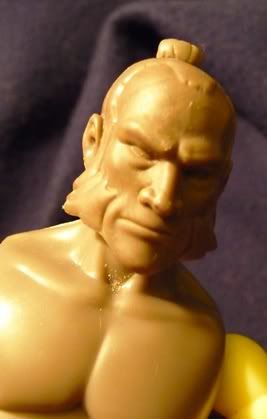 I couldn't believe it.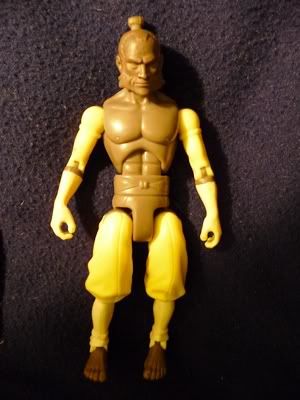 There actually WAS an Agni Kai Zhao prototype toy done!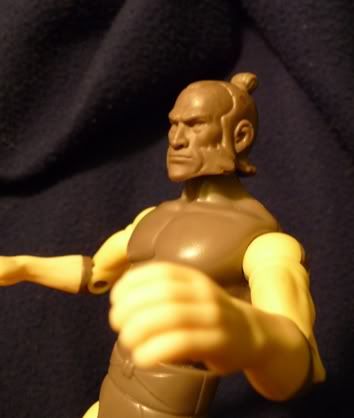 *Squeeeeeeee!*

There are some minor differences with the original toy, including Zhao having a bigger head (yeah, he always had a big head)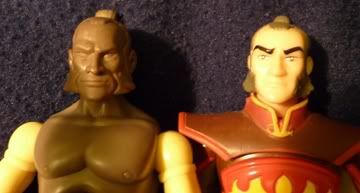 He also has a higher forehead. I think I like this new profile.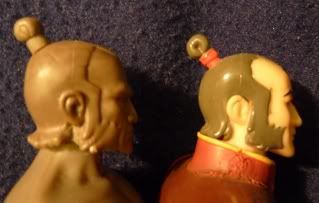 Just when he thought he could finally measure up to Ozai, the Firelord still has a numerical advantage.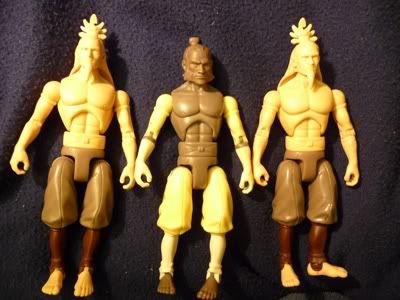 No fair! Two firelords?

One of them has a slightly crooked nose.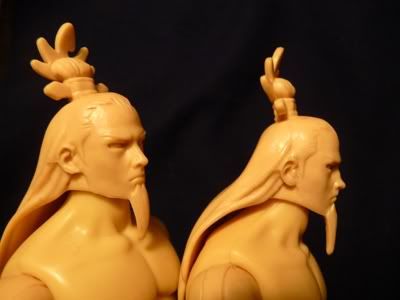 It means bad news for Zuko.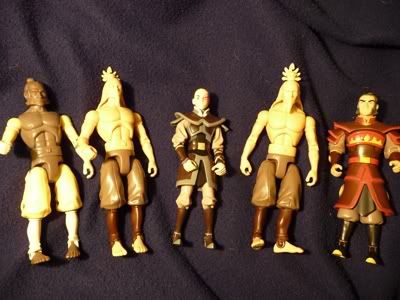 Now Zuko keeps being pestered by Zhao.
"Agni Kai! Agni Kai! Agni KAAAAAAAIIIIIII!"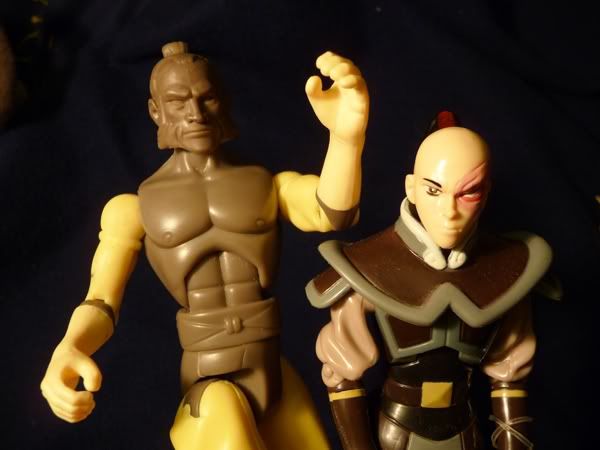 To show I'm not completely Fire Nation biased, let us look at surprised Sokka and Serious Business Sokka. Different toys, same character, different hair color!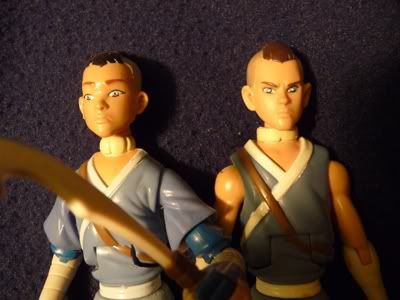 Back to Zhao, who tries his best at sexy lounging poses on this exotic Air Bison fur rug.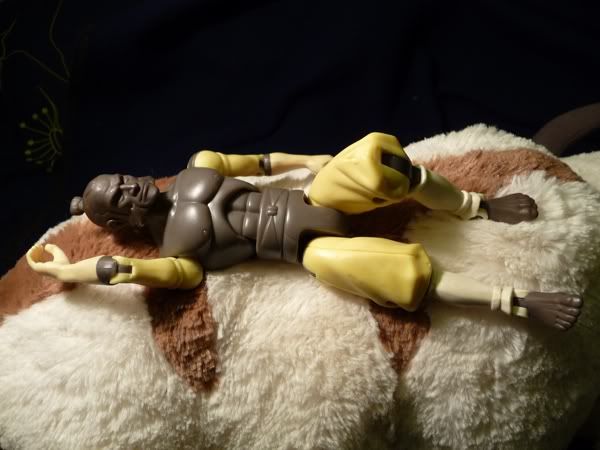 Said Air Bison fur is still very much attached to Appa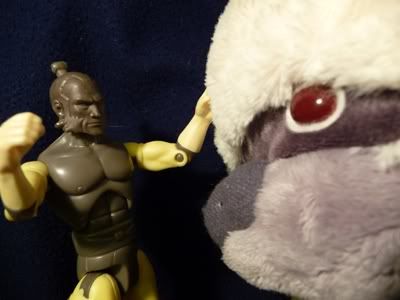 Let's see how Zhao likes it, being used as a rug for sexy pics!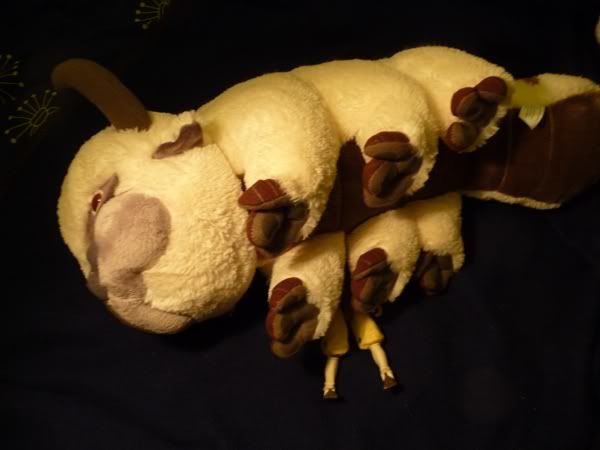 "Why yes, Firelord Ozai. This gentle beast absolutely loves having its picture taken...no, I'm not trying to get rid of you, even though I think there's one of you too many."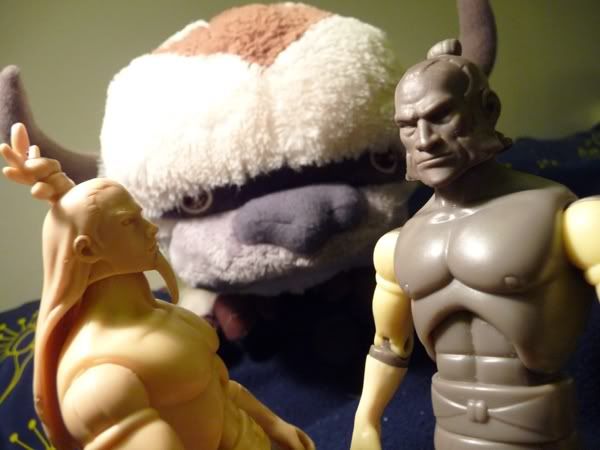 Ok, enough! Nothing to see here, move along!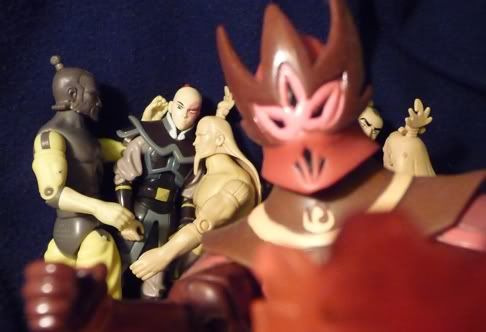 The NoSelfControl club on DA became a group recently. Since we hadn't done a contest in a while, I was thinking of proposing a new challenge soon, with the rare Ozai toy as one of the prizes, along with some Water Tribe books and Avatar pins. Stay tuned and keep an eye open on the group.



In case I disappear again for a long while, I want to wish you all the best of Holidays and New Year. Best wishes to everyone: health, stability, love, friendship and cheese.