Happy father's day to all the daddies out there!
I've seen a few people posting pics of their dads, so here goes:





Taken just a few years ago. Now he's got a triple heart by-pass surgery and a brand new shiny pacemaker that keeps him relatively healthy.
Unfortunately, he has trouble getting travel insurance so I don't know if he'll ever be able to come and visit me here.
*snif*

My dad, as found in his natural habitat: the golf course.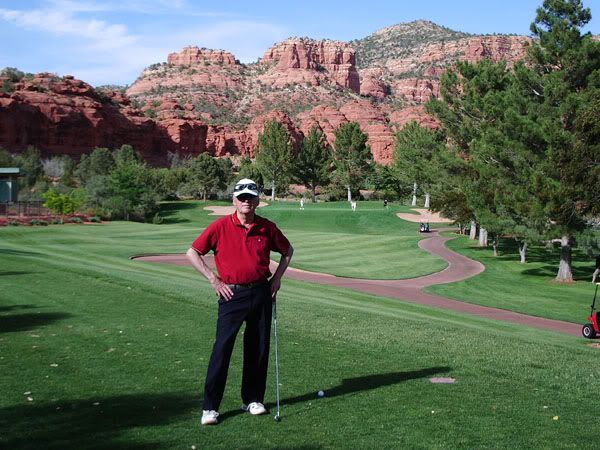 Apart from that...went to do a bit of shopping. Having no patience to look for clothes, I ended up at the bookstore and picked up the Walking Dead #9 trade and "The Eternal Smile" by Gene Luen Yang and Derek Kirk Kim. Two totally different styles of books. Looking forward to reading both equally.

Cleaning of the room almost done. No piles of book left on the floor, but a huge pile of magazines left to read. Too many Fortean Times, not enough time.






Zhao's ambitions are still big, but he's possibly calming down.
Possibly.
Comes with age.
Still needs some sense pounded into him.
Had fun with the second page for some reason.