Look what I managed to get my greedy hands on!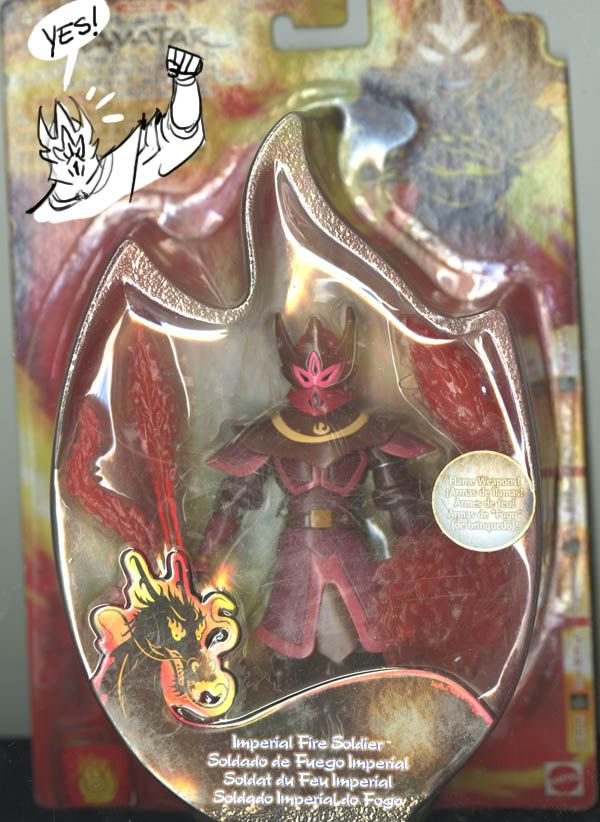 These toys were produced, but the line was discontinued before they were put on the North American market. Booooh! So now, gotta hunt them down everywhere else in the world that managed to get a shipment.

And, since they were discontinued, quality control on the packaging was sometimes...lacking.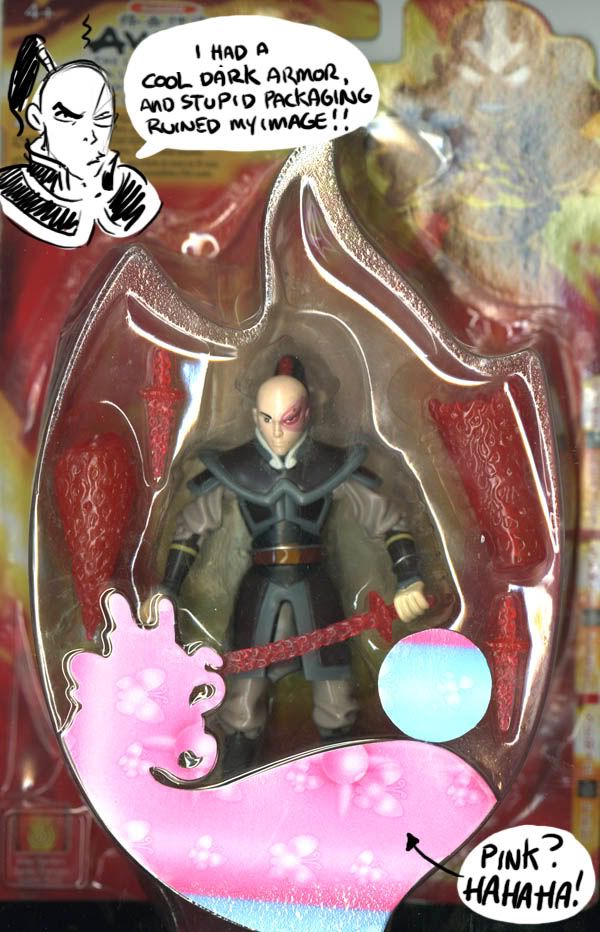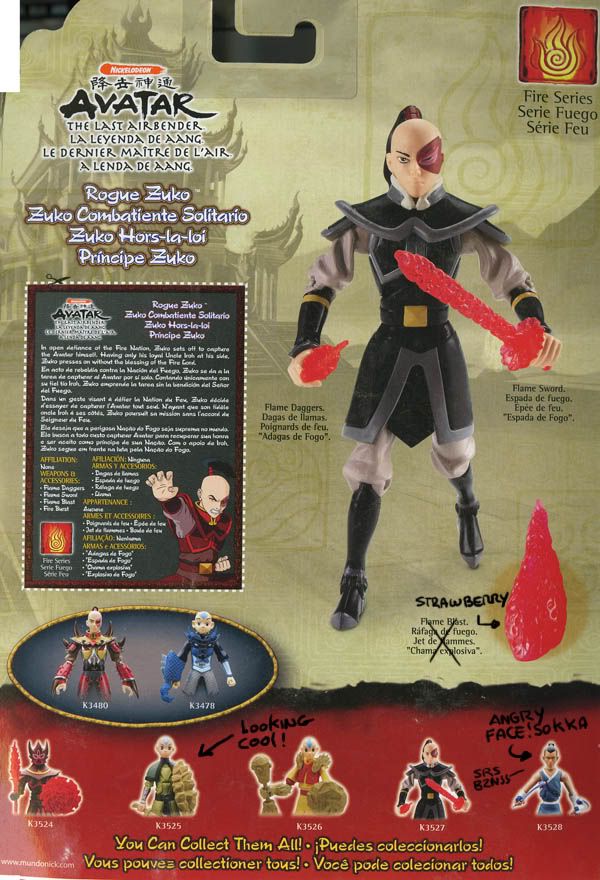 Somewhere out there, there's an Ozai toy (seen once on a toy site from Brazil...anyone from brazil here that could get it for me?)

I doubt these will ever be collectors' items, so I will feel no guilt at taking them out of the box.