Ok, no, I lied.
I keep going back to Water Tribe. I started posting part 4 revised. It's going rather fast because the tweaks are so minor. But...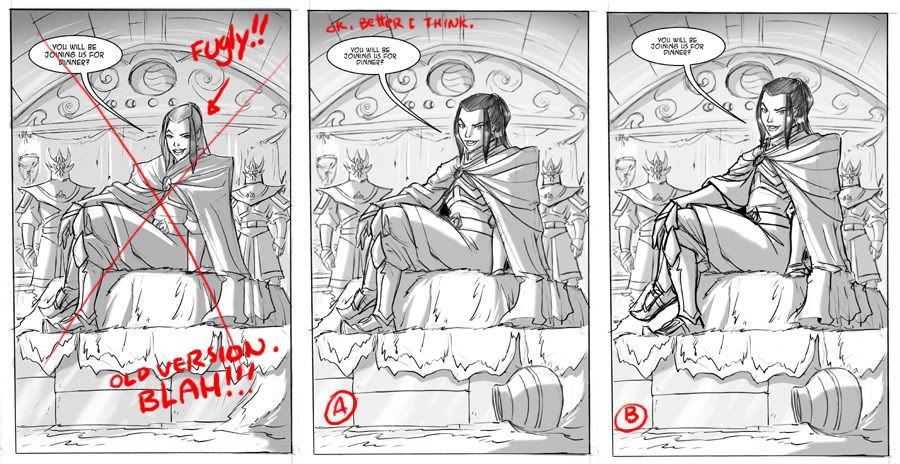 The reworked panel of Azula- old version makes me gag- ack! I keep messing up these characters! I think the new version is slightly better, but I keep over tweaking it. I gotta let it go!
Which version is better? A or B? I can't see anything anymore. Right now version A is up on DA. Should I keep it or change it for version B?
EDIT: THE VOTES ARE IN AND B WINS WITH A SWEEPING 100% APPROVAL!
Any politician would be jealous.
Ok, enough procrastinating- returning to storyboard work now. Got two pages and a half to do for Monday 9am, and one of them is action. *dies*
This weekend is solely dedicated to storyboard work.