One day of freedom from Water Tribe, and I already miss it a bit. Regular day work will help against that. Plus, I still have a page and two panels of offical Avatar comics to do (I'll try to get these done this weekend Dave, sorry about the delay!).

I may have mentionned there was a second version of the chapter 4 ending. Here's a quick resume of what it may have been, plus some extra doodles.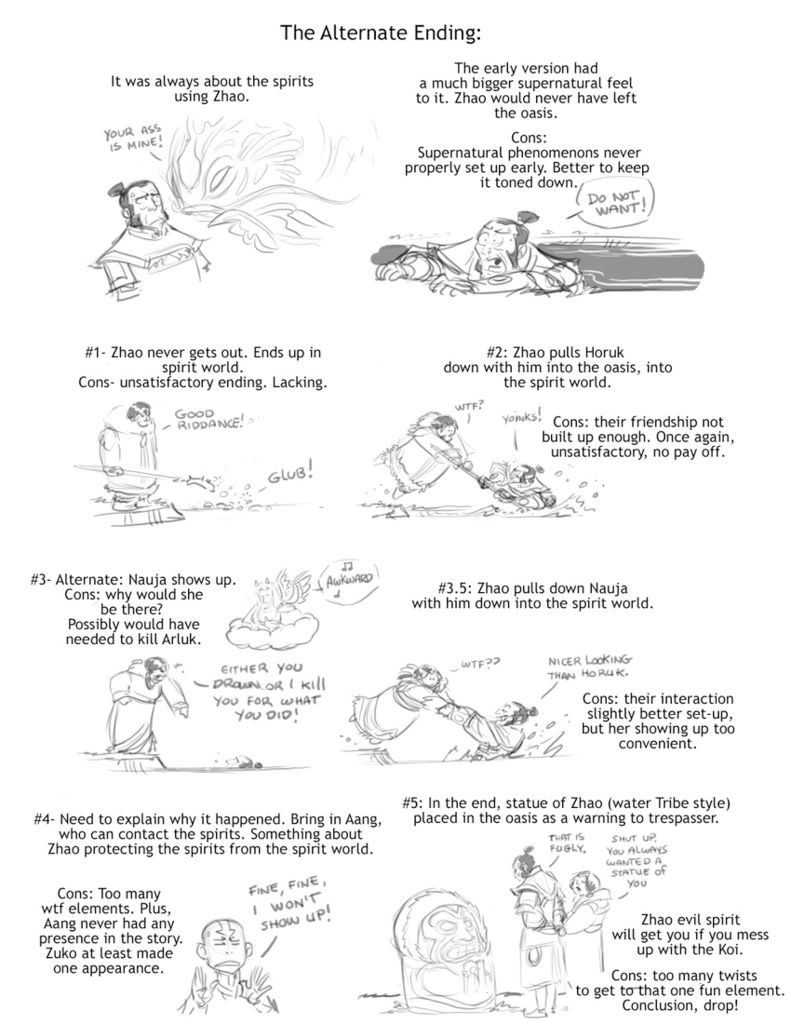 It could've been interesting to try to do some Zhao\Nauja, I...just couldn't make it work properly. I'm terrible at writing fluffy stuff, so I stayed away from it.
Or this could be the explanation.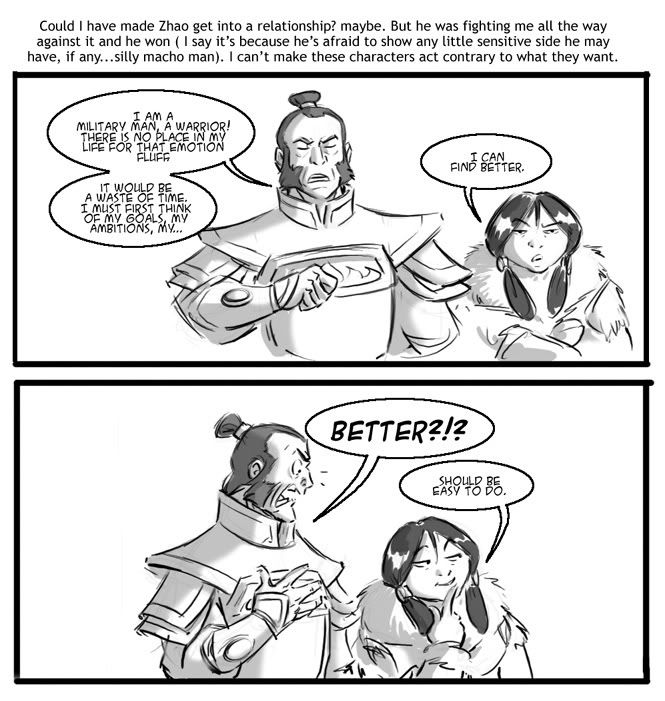 And this one just popped in my head this morning.
Whatever- I was bored.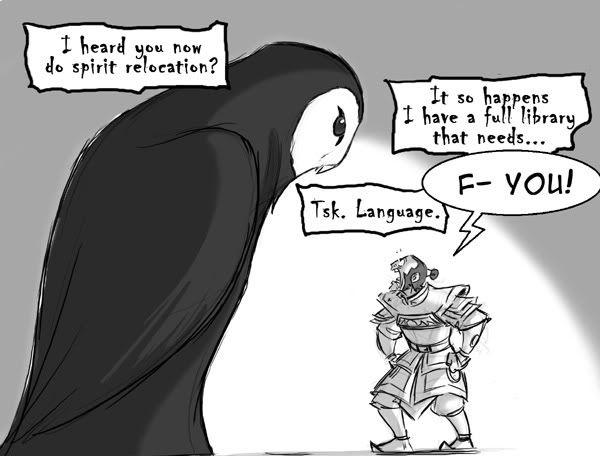 I should use this down time to get a bit of sleep before I'm asked to do overtime.