As I expected, I'll have to be working this weekend on actual work work. So...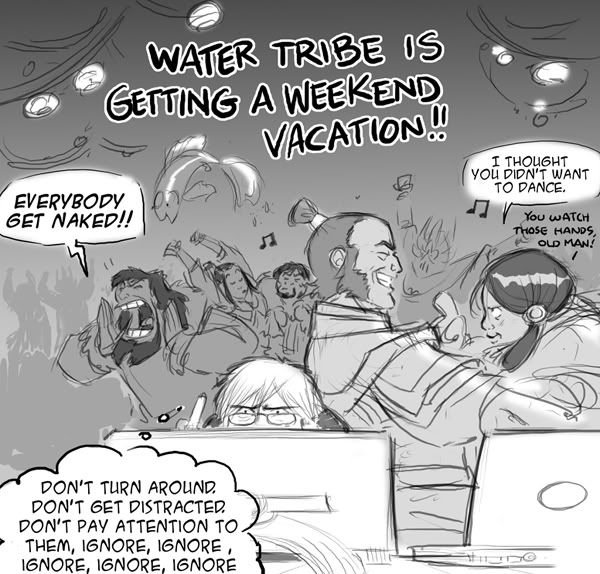 No updates, no nothing this weekend. They do deserve a break- they've been there almost every weekend for a year, except the times I was away from my computer to update.
Let them have their party. (they can do whatever they want behind my back)
On that note, I go do work doodles.
You folks have a good weekend!