A nice, long, 4 day weekend. Didn't do much else but work though: family is far away, friends were busy with their own plans and all.
But I managed to catch up on the comic work, and that is extremely good! One page to go, only one page to go.
And I also crammed in a whole lot of Water Tribe. That's my Thanksgiving gift from me to you all, who've stayed and read so far.







As if Zhao, who kept losing against Aang AND Zuko could possibly beat Azula. Sorry old man.
But I'm not done with him yet, ha ha!
How much is Azula correct? How much is it her mind playing tricks? That's the only image that kept jumping in my mind.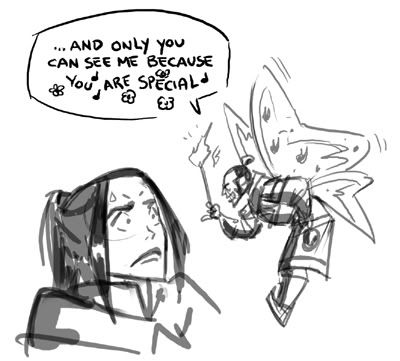 Airship sound effect stolen from Miyazaki's Nausicaa (english translated manga). It's too good a sound, and I couldn't think of a better one.

Going to get some rest now.
And a good thought for my dad, who's getting a heart "défibrillateur" (whatever it's called in english) installed on Tuesday. Hang in there dad, it's supposed to be common, easy surgery *crosses fingers anyway*.