The #$@&**! heart skips are back. I'm starting to think of them as those involuntary muscle spasms one gets in a leg, arm or eyelid twitch. Still...annoying.
I have to follow doctor's order and try and relax more. Get more rest.
Which means I have to go to bed earlier and not work as late as I wanted on the comic pages (sorry Dave, no pages for tomorrow).

Losing the ability to work late is NOT good for artists! Grrrr! *snarls and bites*
11pm is early. I may have to aim for 10pm. I actually wanted to go to bed at ten, but got caught replying to a message that I had put on hold for too long. Gah!

Have a happy Zhao to cheer everyone up.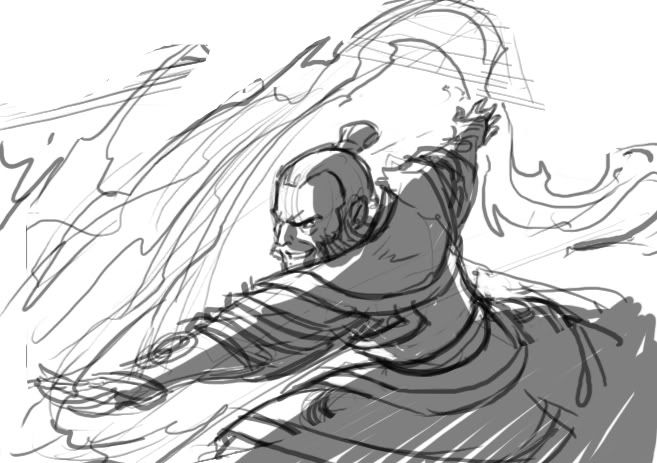 On that sketch, enough procrastination and goodnight.