Though neither the Flight crew nor the good folks of Gallery Nucleus will be present, I decided to go to the APE convention at the end of November anyway. I'll be free to roam the place and play the role of buyer this time, ha ha!
Not too much though. Gotta be careful of spending plus the limited shelf space I have left at the apartment. I'm starting to accumulate stuff again! Gah!
Mind you, I'll only go on Saturday. The Hostel where I'll be staying organises a tour of Muir Woods and winery places, so I'll be away most of the day Sunday for that.
Giant trees plus wine. Oh yeah, that's my kind of Sunday!
(mental note- need new camera!)



Time I do a bit of page polishing to post on DA





These days, I'm having lots of fun roughing out the pages on the Cintiq. To keep it a unified look, I print them out and clean them a bit further in pencils. It allows to play with proportions a lot more and tweaking some compositions faster.
Here's a rather clean rough panel from the next update.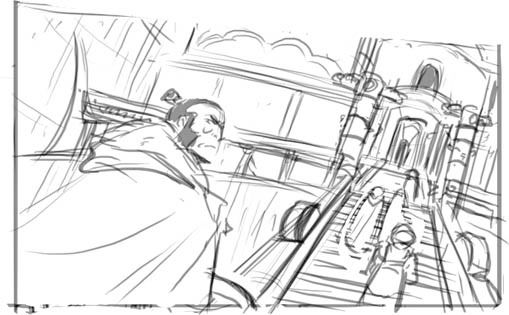 Time for sleep!
Can't wait for the heat to go down. It will sleep so much better.