Looks like Water Tribe updates may have to slow down (nuuuuh! I wanna keep going!)
But I may have a solution!



Someone kindly suggested (I will not mention names, protecting the innocent and all that) that perhaps they could take over the comic, provided it changes to Sweat Tent. Hey! Who am I to stop anyone taking this story in a whole new direction?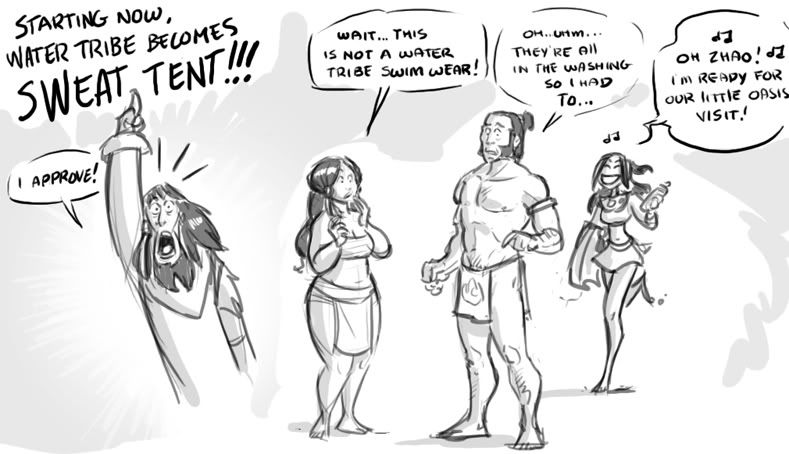 It Could Work!!!