Returned today from five days of con stuff: feet and legs are tired, heck, generally tired all over. Also suffering from slight voice extinction.
Great fun was had by all. It's so great to be able to meet up with folks I had not seen in a while. Some even for years! Didn't buy too many books, glad I went easy with the spending. Distributed many Water Tribe, made many sketches, managed to attend the Avatar panel (YESSSSSS I WANT A SOUNDTRACK AS BAD AS EVER-THE ZEPPELIN FIGHT IS AWESOME!). Had a fun, but way too short panel for Kids Draw on Sunday, with two awesome artists right before me and me ending up making up whatever I could on the spot. Gah! I think it went well though.
Also got many nice gifts and hugs- thank you everyone!!
Short report is short, as the life behind a booth is sort of not too eventful.

...but only a few, because I'm lazy with a camera. I wish I had a picture of Firelord Ozai though. He was awesome!

Water Tribe!



Nice group shot of Suki, Haru and Mai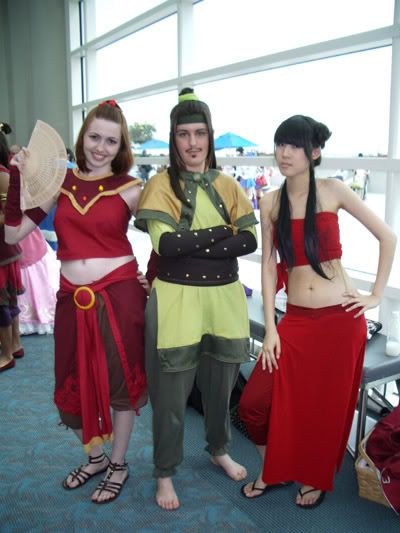 Ah that moment, there was only one Aang. Truly, the last airbender...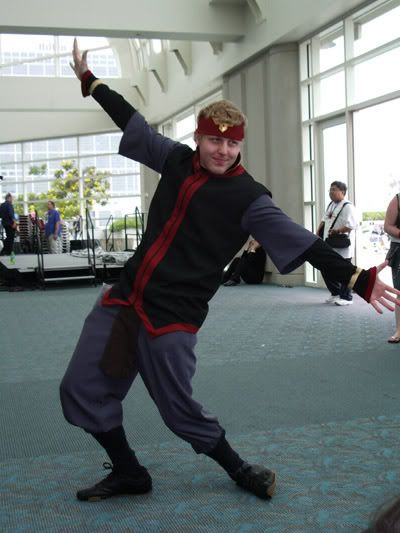 ...until one cute Aang showed up.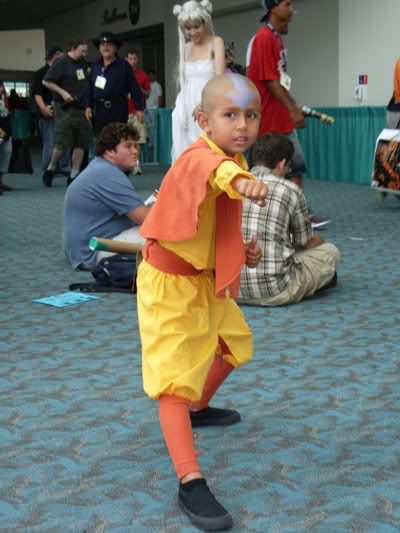 Giancarlo, Puppet!Zuko and Kevin Coppa- all looking good...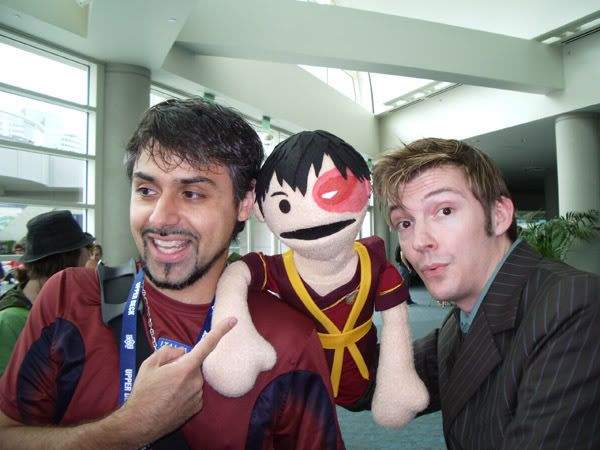 ...and sexyfine.



Awesome animator Rodolphe Guenoden, being assaulted by a werewolf. He survived. We're waiting until the next full moon to see if he's actually okay.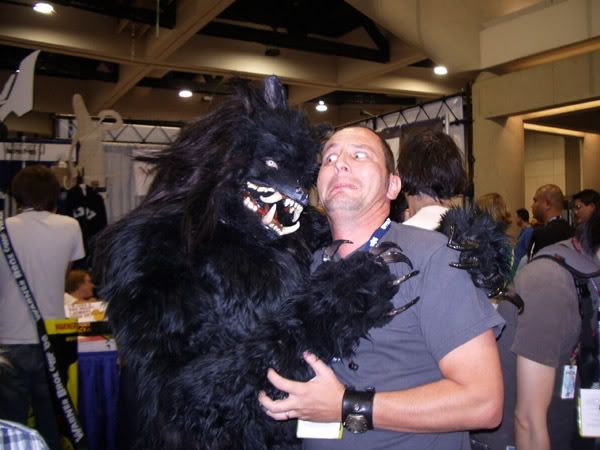 Gotta love comicon!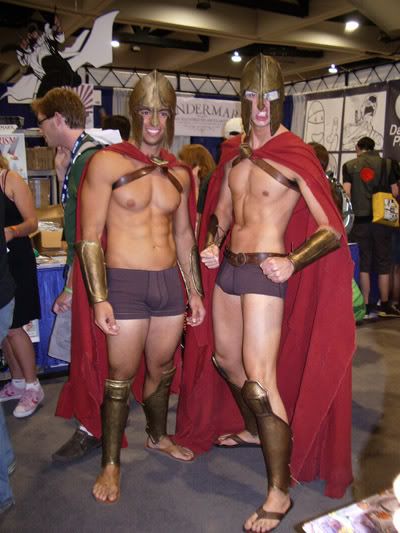 I will now go and rest. Hope everyone had a good weekend!