Had to do a whole lot of paperwork tonight, filling in form for work permits, TN visas, blahdeblahdeblah. Each seemed to repeat themselves! How often do I have to repeat my &?%?#@ address? They more than love paperwork, they collect them.
Though I must admit, the last questionnaire was very much fun, with questions along the line of "are you planning to overthrow the government of the United States" or "are you affiliated to the Communist Party" (well, there was the Marxist Leninist party in Canada, though I never voted for them).
Did I draw tonight? No! I was doing paperwork!! Gah!

Good thing I doodled things at work.


All sketches done on the Cintiq.
First, actual work related doodles. The Lemurs and the Penguins, hopefully not looking like corndogs: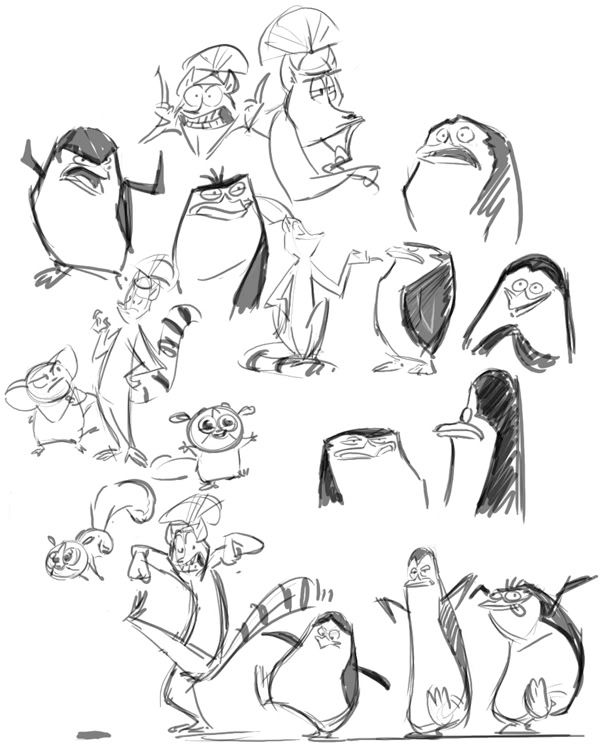 Because of
buttfacemakani's sketch mentionned in the previous post, I kept thinking of Nauja, her proportions and how she moves.
I can't seem to draw her as sexy as Makani can make her. Gah!
Still, movement studies are good exercise, and since I wanted for once to feel more how she is underneath her usual layers of clothes, I took most of them off.




I kept her in undies most of the time, but one just had to sneak past...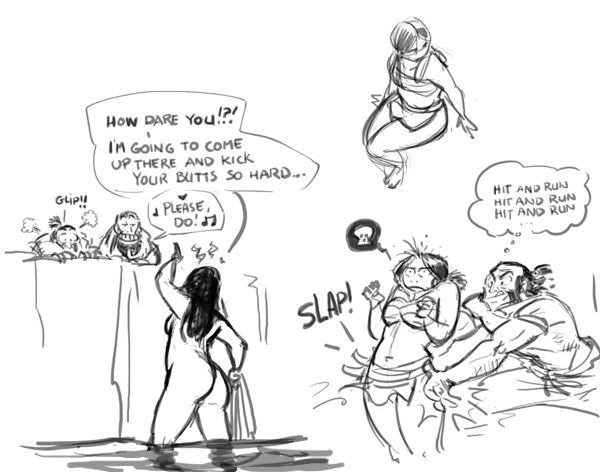 None of them are serious...but fun to do nonetheless.