...today is
buttfacemakani
's birthday. Best wishes to you! may your talent bring you very awesome work, fun, and may inspiration keep coming your way.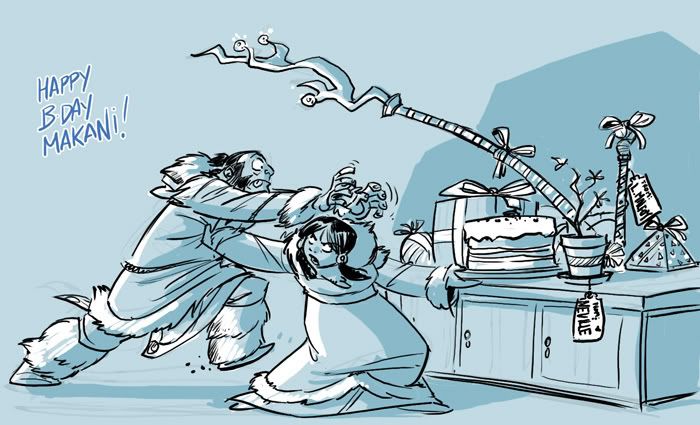 In other news...I'll be changing job in about a month. I was offered the chance to join a very talented team of artists over at Dreamworks studio (the Big Leagues!). I'll have to do my best, and not make a fool of myself over there now. Eeep!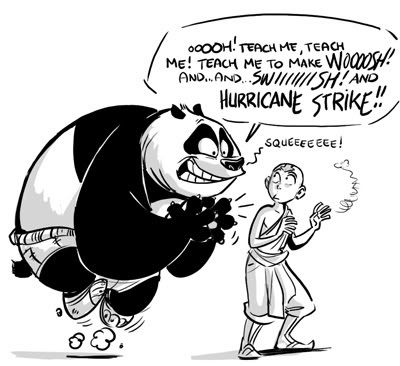 I am very sad to leave the Penguin team over at Nickelodeon. Also very talented people, and the studio has been nothing short of awesome too. Great, inspiring people are there. But it was an opportunity that may not happen again, so I jumped on it while I could.
Plus, I'm not getting any younger. Gotta grab at those straws before those genius kids come around and kick my butt around too much.
...
And for no particular reason, that Cintiq doodle just emerged in a moment of distraction.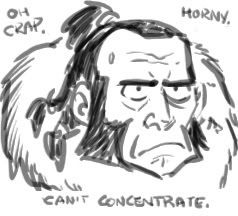 Don't ask.
First things first:
Current Location:

Burbank

Current Mood:

bouncy

Current Music:

Wolf's Rain OST