During the trip to Montreal, went on a book buying binge (most of it, comics and mangas). Also picked up a few magazines that I just cannot find here, like KMT and Ancient Egypt (both Egypt themed magazine, one from the US and one from the UK).
I didn't manage to read them all, or bring them all back with me. *sigh*
One was from a classic character named Spirou. This book is part of a collection where guest artists make new stories. This one has a wonderful, serious atmosphere and the style is really charming:
http://www.krinein.com/bd/aventure-spirou-fantasio-4-journal-ingenu-7510.html
I also got this one, from Cyril Pedrosa, and really looking forward to reading it:
http://thedailycrosshatch.com/2008/05/27/three-shadows-by-cyril-pedrosa/

One book that I bought in San Francisco's airport was Mary Roach's "Bonk".
http://www.maryroach.net/books.html
I found myself laughing out loud during the flight (and not being able to share the fun with my seat neighbour). She has a fun way of writing about serious, perhaps slightly uncomfortable subjects, but always filled with fun facts. I may have enjoyed "Stiff" a bit more, but this new one was definitely entertaining, educational and, dare I say...inspiring?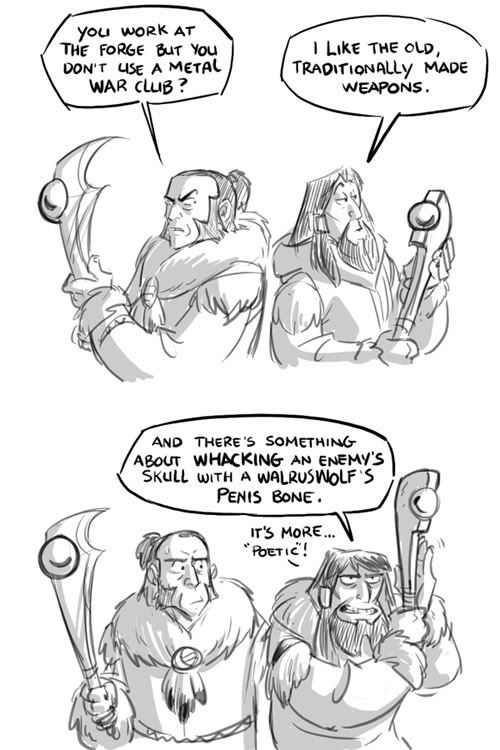 So apparently, some inuit tribes made clubs out of Walrus penis bones (not all animals have them).
Arluk seems to prefer it. And I'm sure he might have used another word that sound like "poetic" when talking about his favorite club...