Not that I'm sending this to my mom, 'cause she'd be all..."WTF??" I got her an ecard instead.



Never knew these kids could come in handy.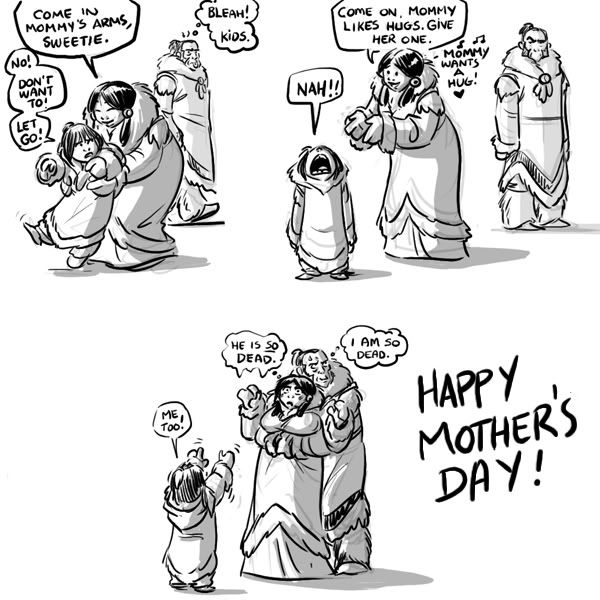 I can't think of anything inspiring to write about mothers. I wish I had the proper words.
So I'll stop here before saying anything silly and empty sounding.
(I kept writing and deleting phrases. Blah! My brain isn't cooperating today! I have to work...and maybe put some Water Tribe pages later on, if time permits).