I was convinced today by Pretty-Angel on DA
http://pretty-angel.deviantart.com/
That I had been a bit too cruel towards Nauja. And I guess she was right. I may have made the original page around the time I was listening to dark, gruesome war documentaries (thank you History Channel! I still love you.)
So now, her kids stay alive!
Her best (winning) argument to me was that it does work way better with Lao's dialog just a few pages back.
So now, this is the new dialog:
It changes nothing to the rest of part 3, so why not?
It may just allow me a cute pic in part 4, whenever I get to it.
At least someone is very happy of this turn of event.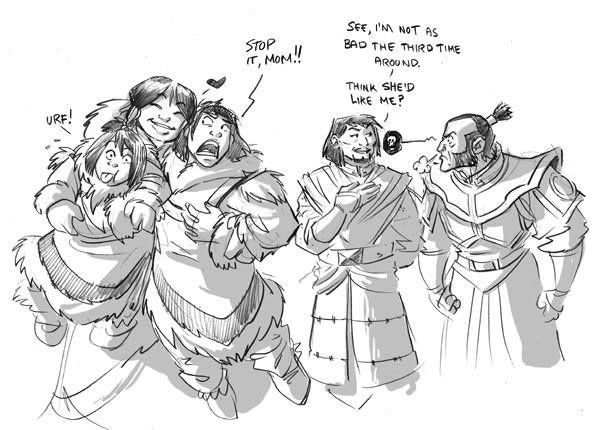 Slight last minute change to the previous Water Tribe pages.
Current Location:

Burbank

Current Mood:

good

Current Music:

Nothing- all quiet. Really all quiet!