Yesterday, this little exchange happen in the previous post:
It started with this comic:
http://amberguesa.deviantart.com/art/Water-tribe-games-81593136

amberguesa wrote:
Hot wintersports with furclad chubby girls can do that to a person :D
(edit)
...6 plus layers of fur, lining and um.. thermal underwear...? Just adds to their feminine mystery!
Try finding THAT in fire nation during the summer!

rufftoon wrote:
There's definitely enough layers to hide a LOT of feminine mysteries.
And men can be soooooo curious.

star_puppet wrote:
Ooooh...makes me wonder...
Nauja in the Fire Nation? :D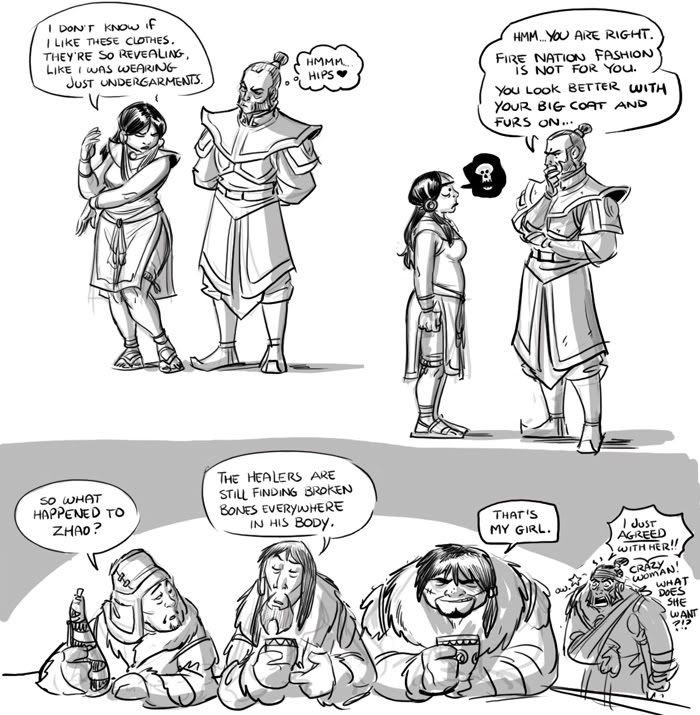 I swear, Nauja exists only to make his life miserable (he kind of puts himself into these situations anyway), hee hee hee
Thanks for the inspiration, people!