Time to give a heads up on a few different items:

Flight Explorer is out! It is now available in stores. Many fun short stories for readers of all ages. My egyptian cat (see icon) has a story in it, slightly longer than in the previous Flight books.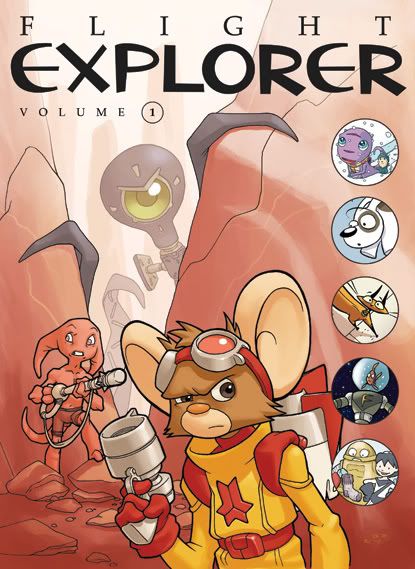 On a serious note, a friend of mine, Emru Townsend, has been diagnosed with leukemia and needs a bone marrow transplant. Finding a match is proving extremely hard, and he relies on the international donors list for bone marrow. For infos on bone marrow donation and how to help, you can visit Emru's page:
http://healemru.com/index-en.php

ASN http://www.avatarspirit.net/ have been advertising the TWO Avatar panels happening at the NYCC. The official programming will be online sometime this week on the NYCC site:
http://www.nycomiccon.com/App/homepage.cfm?moduleid=2577&appname=100453
I just want to give a quick heads up now, just because some people wishing to travel from out of town may wish to organize themselves.
Please note that these are TWO different panels: one focusing on the magazine and the fandom, and the other one on the show proper.
I'll be there all weekend, either at the Comics Bakery table with Dave Roman and friends, plus possibly at the Random House booth signing some Flight Explorer books.



The awesome Amberguesa on DA has done a wonderful little piece that I just had to share:
http://amberguesa.deviantart.com/art/Water-tribe-games-81593136

To which I could only answer this: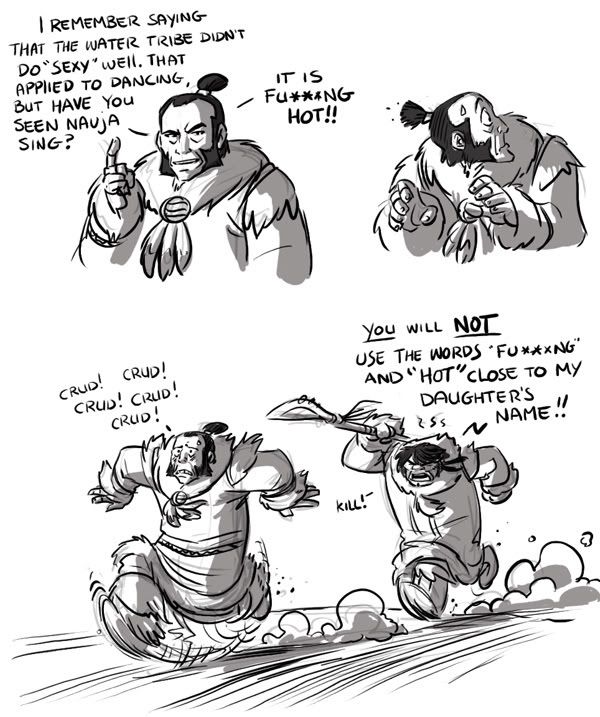 In the Water Tribe, they don't need "exotic dancers", just singing girls.