Just had trouble starting to draw this morning, so doodled furiously to get my drawing hand in gear. Ended up doing a bunch of characters from
alexds1 comic "The Meek". Just trying to capture something of the characters, not trying to be on model or anything.
Doodling straight on the Cintiq.




Sorry Luca, I messed you up...don't give me a creative execution!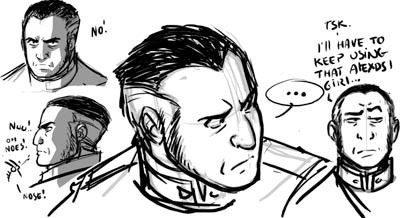 Got a very valid comment on my last Water Tribe page posts, on how Pakku seemed to come out of nowhere. Even though I had established previously he was somewhere in that room, and I did love his sudden reappearance, I decided to try two options. You never know, it may work better:

1) He appears in the first panel behind Horuk
2) Change the last two panels
3) Change nothing.

What do you think?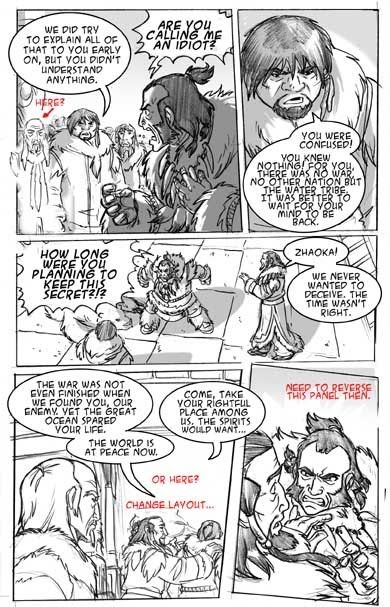 And one last doodle...guess Valentine day is coming and Zhao is trying to see if he gets any luck (nope, not gonna happen)