Been a while since the last update- busy busy and all.

First of all, finally finished the Avatar comics for the season 3 DVDs! Hurray...and sad at the same time. That means all official Avatar work is over! Waaaaaaaah *snif*
Ah well, there's always crazy fanart, right?

Regular work is a bit tougher than usual. In the past, the most pages of thumbnails I ever had to do in two weeks was 13-15. Now, I'm older and I have 18 to do. I'm running behind, and won't have time to finish for the due date. Especially since I have to leave earlier for a doctor's appointment in Montreal.
What really annoys me is that my body now refuses that I do too much overtime. If I exagerate, it sends me the "skipping heartbeats" warning that I'm too stressed and overworked. I want to work, I want to do my deadlines! But damn it...Is this a sign that I should open that cheese shop? That I should become a real egyptologist instead of an armchair one and quit drawing altogether if ze olde body refuses to take it?
In the meantime, I'll be heading over to work every weekends until I leave for the holidays.

Well, not today. Not feeling too well. Blah.

And hey! Manage to do some reworked Water Tribe schtuff.


As usual: grammar, dialogue errors and other suggestions welcome. These will be posted later on DA.
Two old reworked pages. We're finally catching up to version 1




The two last pages are new. I wanted to show more of his thoughts, how his mind is at the present. His biggest failing is that he can't imagine being anything else than a man of the tribe. It will also allow me to change some of his dialogue with Horuk slightly later on.

Had to sketch out better what the interior of his dwelling looked like, for future reference. Quite a few things will happen there in part 4, and I needed to work out a basic floor plan. And basic it is! All he has in there is a few boxes, weapons, furs.
The base of the walls are made of stone, and that's different for the other, usual northern water tribe houses. It will be explained during part 4.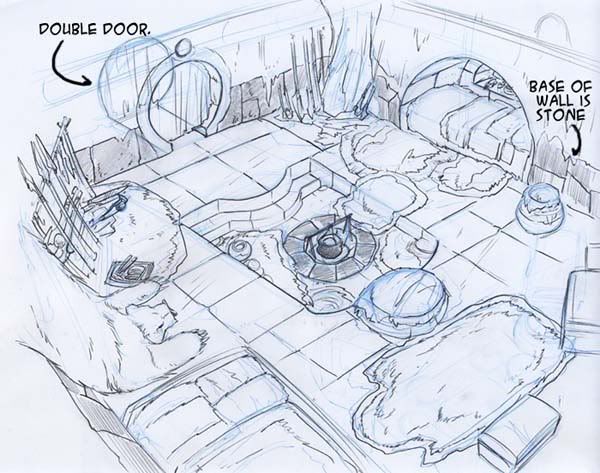 The days right after finishing the Avatar comic pages, I was a bit drained out. So all I did was sketch around (and play video games). There was a whole lot of ?%@$ that were sent immediately to recycling, but I saved these.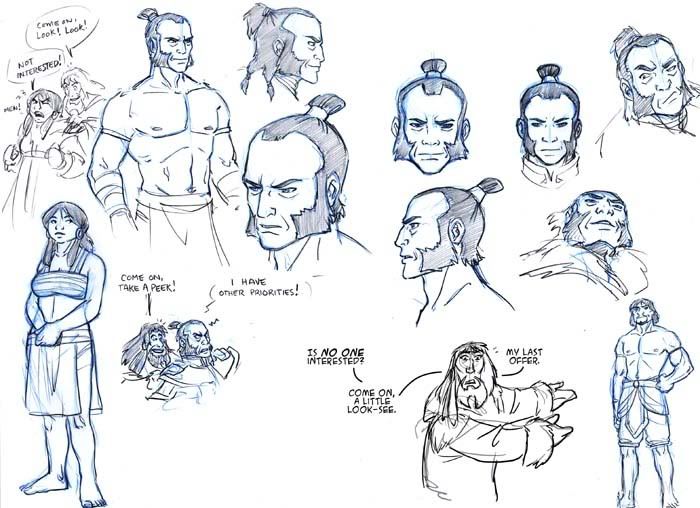 Sad news this week- the lead guitar player of french group Les Rita Mitsouko passed away from a vicious cancer. In a weird coincidence, one of their first big hits (1985), Marcia Baila, was made for their dance instructor who had died from the same disease.
RIP Fred Chichin
http://www.youtube.com/watch?v=BZ56pOwgR6E
(it's not an 80's music party in Quebec without that song!)