Oh my oh my, no drawings in my post today- what is wrong with me?
Well, work. As usual.
I did update Water Tribe but on DA. I started posting the second version here:
http://noselfcontrol.deviantart.com/
Should make for an easier reading, plus the pages will be easier to go through.

Started my first week at Nickelodeon. Now I can mention the project, after checking that it had been made public: I'll be helping to board on Penguins, the same penguins as in the Madagascar movie. It promises to be fun, wacky humour.
I have to get used to doing my roughs on a Cintiq tablet, but at the moment, I am going too slow for my own taste. So Monday, I'm making a template and doodling it all on paper then scanning them all. I can't be weaned off paper just yet!
I had the joy and privilege of going to the voice recording of the episode I'll be working on. The booths were full: 6 voice actors having the time of their lives, being silly but also doing their work. Very inspiring to be sitting there and listening to them. I stayed calm and professional, though part of me wanted to shout silly things too, hehe.
(I wish I had seen an Avatar recording)

I managed to get one of two DVDs of the first show I worked on as storyboard artist: Adventures in Arthur Conan Doyle's Lost World.
Oh man, my screen directions are all over the place, haha! I learned so much since then.
I fell in love with the characters of Colver and Maplewhite all over again: a nice duo of villains, but since they are stuck on the same dino filled plateau than our heroes, they sometime work with them. Hurray for not completely one sided villains!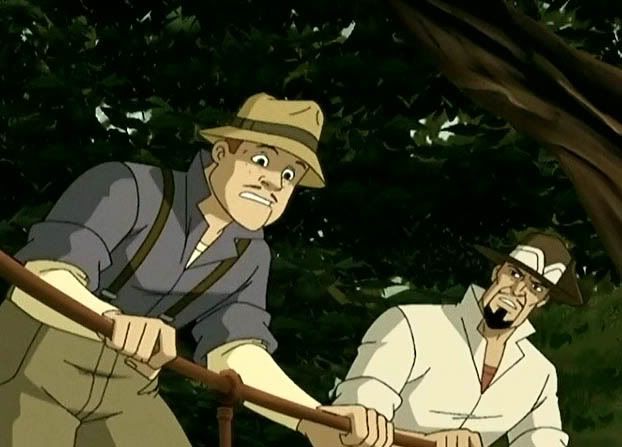 Maplewhite is to the right- I did so many fun things with these characters, including having Maplewhite getting kicked in the balls, and showing him butt naked!!!
I loved working on this show!! XD

I had a total *squeeing* fangirl moment this week too: my ultimate, favorite Italian comic artist, Leo Ortolani, wrote me an email. *faints*
He is the author of Rat-Man, a parody of super heroes but the story evolved so much beyond just that. The hero has no power whatsoever...and no intelligence. Leo Ortolani is a genius at comedic timing, and a huge inspiration to me.
He had seen the little Avatar\Rat-Man crossover I had done in the past, as an hommage.
I wish I wish his books were translated in english and published all over the world! He deserves recognition way beyond Italy.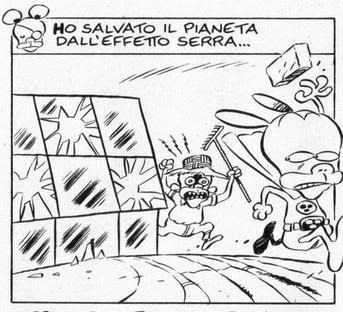 I will write back to him, when I will have calmed down and make sure my brain doesn't go stupid on me.

Gotta return to work- got me some Avatar pages to do!