I should be on my way to the airport in a few hours.
I've always been bad when it comes to plane travel, always problems trying to sleep right before a trip. Ok, so it didn't help that I agreed to watch one last film with my roommate. Now, it's almost 3 am...*yawn*.
Not good, not good.

I'll at least get a nap done.
Before I leave, some Water Tribe character sketchies-studies.


If I am going to start cleaning up part one a bit, I need to start establishing more how these extra characters look like.

Arluk- he just started as one of the guys at the forge. His character simply emerged afterwards. He became the second hunter that found Zhao. The more I drew him, a "formula" started to establish itself on how he should look like.



Horuk- hasn't really changed much from his first sketch, so I didn't modify him a lot. He'll possibly still evolve slightly as I keep drawing him, as a lot of characters I draw tend to do.



Nauja- she changed from her first sketches in part 1, until I had to draw her again in part 3. She'll probably still evolve slightly, though the main points are down.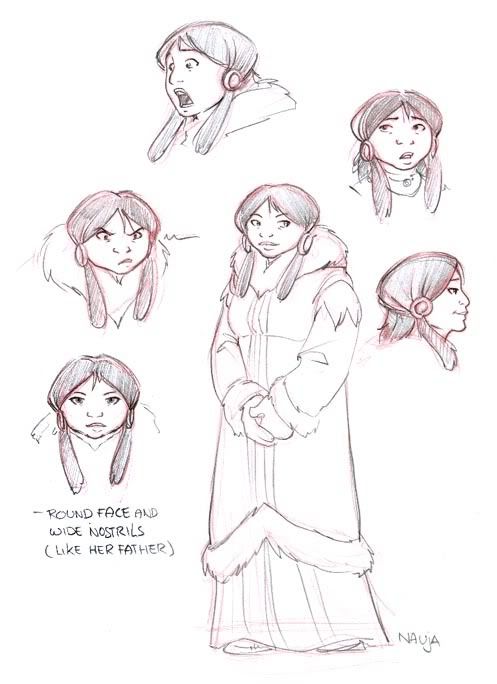 Lao- His basic head shape was borrowed from an old character of mine. Change a thing or two and voila. His clothes may still change slightly, but I know he'll want to keep some sort of...er..."decorations" on him.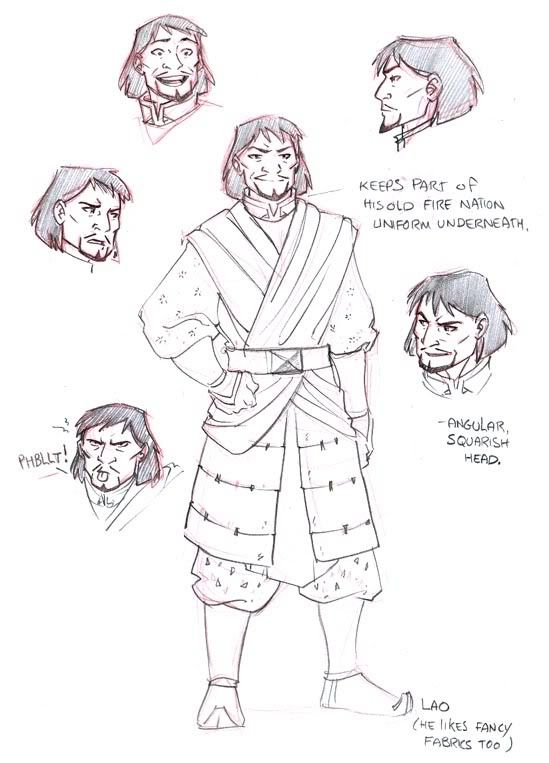 Yueh- Still fiddling around with his head. He doesn't want me to change his looks too much, so we'll see.



And Kwon- I really don't need to do a lot of sketches of him, he's so basic even in his expressions - think butler.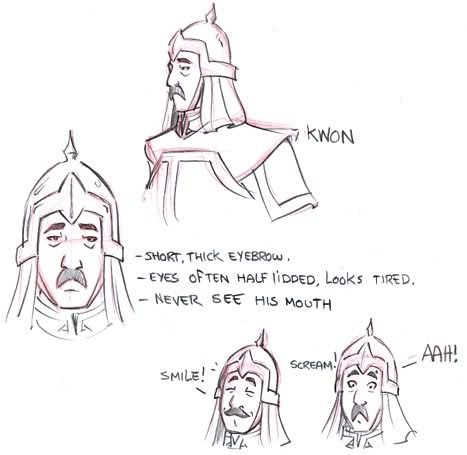 What? No Zhao? Meh, everyone knows what he looks like anyway.