Dug out of my sketchbooks a few thumbnails done for the comic Avatar Special from Nick Magazine.



I first pitched the idea of doing something with Bosco, the Earth King and Sokka. At first, Toph was going to play a bigger role, but she kinda fell to the wayside (sorry Toph!).

We'd sit with the other writers, and everyone threw ideas around. I sketched some of them during those meetings. Some stayed, others were put in the trash.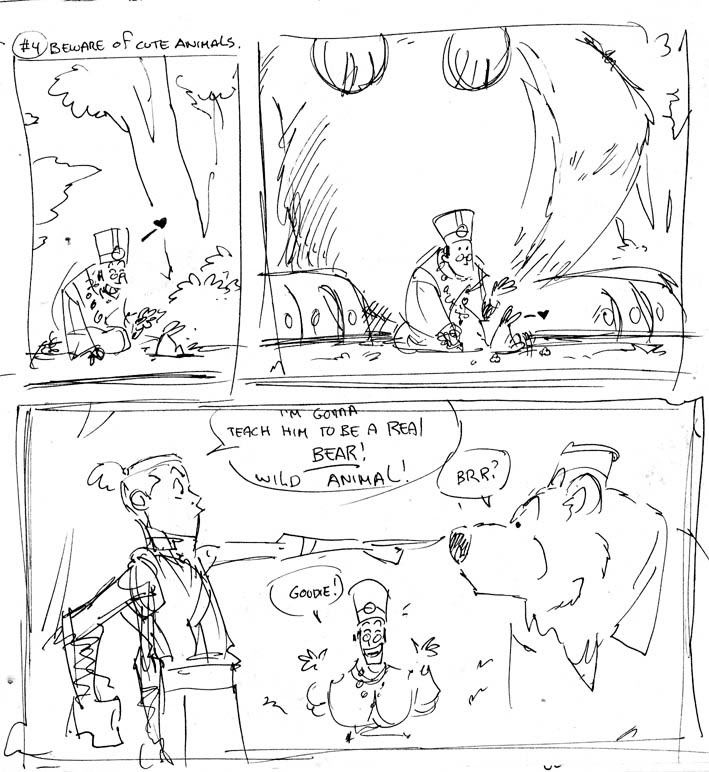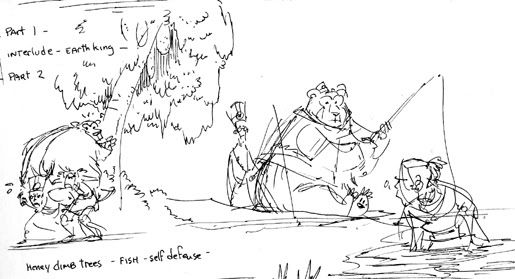 Josh would then make sense of our crazy rambling and do an actual script. I'd sometime make suggestions, add or delete stuff (sorry Josh!). He was very much in charge of polishing the dialogue, which explains why the word bubbles in my sketches were mostly blank this time.

Actual size of this page sketch: 3,25" high.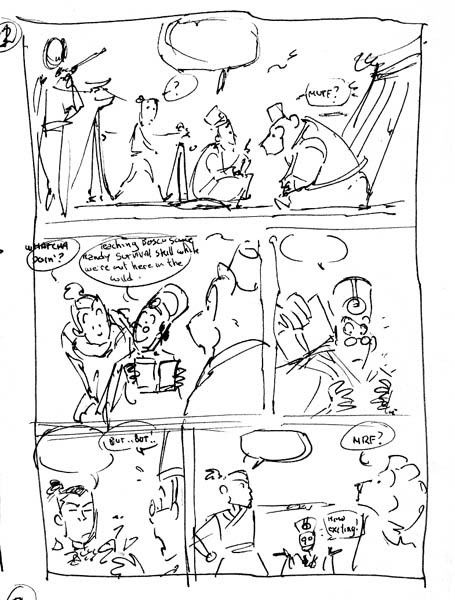 And that's all from me for now. More Water Tribe soon, got five pages in the works.