alexds1
Though I felt like she was the one giving me a birthday gift: yesterday, she reworked one of my Water Tribe AU pages and posted it. I swear my heart skipped a beat! *squeeee*
http://noselfcontrol.deviantart.com/art/Water-Tribe-Zhao-Pg-79-63736892
So, as a thank you and a small birthday gift...
SInce she took the time to have fun with one of my pages, I had fun with doing the same.
So it doesn't look as good and fancy, and I took the lazy page with loads of just face shots:
this is a page from her project "The Meek".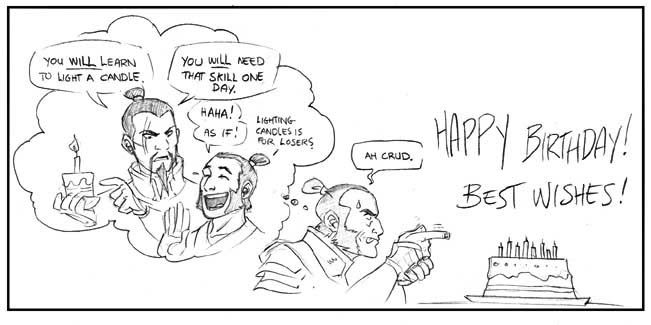 And now I must return to work- have a good day and a good long weekend everyone!!
Taking a small break from work to wish a very good birthday to